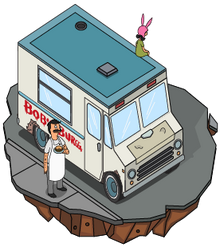 To visit the shop, click on the 'Shop' section of the home screen.
At the shop, you can purchase Gems, Card Packs, Coins, Featured Box and other Items.
Featured
Weekly Featured Items including card packs, Items, and Hero Bundles
Cards
Basic Pack

— Give one random card.

Rare Pack

— Gives two cards with one guaranteed Rare or higher.
Super Epic Pack — Gives three cards with one guaranteed Epic or higher. Includes every input card in the game.
Super Epic Pack x10 — Gives 10 Super Epic Packs plus one Super Epic Pack for free.

Golden Turd Pack

— Gives a card from a limited pool of cards with a specific trait. Trait is based on the most recent BGE.
Assorted Featured Box — Contains a selection of epic and random cards.
Gems
Items
Giggitywatt Amplifier

— Includes the Giggitywatt Amplifier item! It gives 100 Giggitywatts per day! Lasts for 7 days!

Adventure Energy Upgrade

— Increases the max adventure energy cap by 25.

Card Inventory Upgrade

— Increases the max card inventory cap by 50.