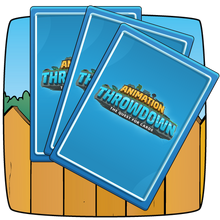 Click on 'Deck' at the home screen to enter the Deck menu.
At this screen you can:
Card storage details:
Decks must contain AT LEAST 25 cards
There is a total card storage limit of 100 cards including duplicates (Deck+Storage).

If you are at the limit, you will not be permitted to buy card packs.
Two ways to reduce card count: Fusion and Recycling.
Filters: Cards can be filtered by Rarity, Trait, Fusion level (1-* OR 2-**), Show that the card is from, and Skill.

Note: It is possible to apply multiple filters from the same category
Note: Filtering is NOT sorting. If you filter a category, it will ONLY show cards from that category. There is not currently a sorting option.